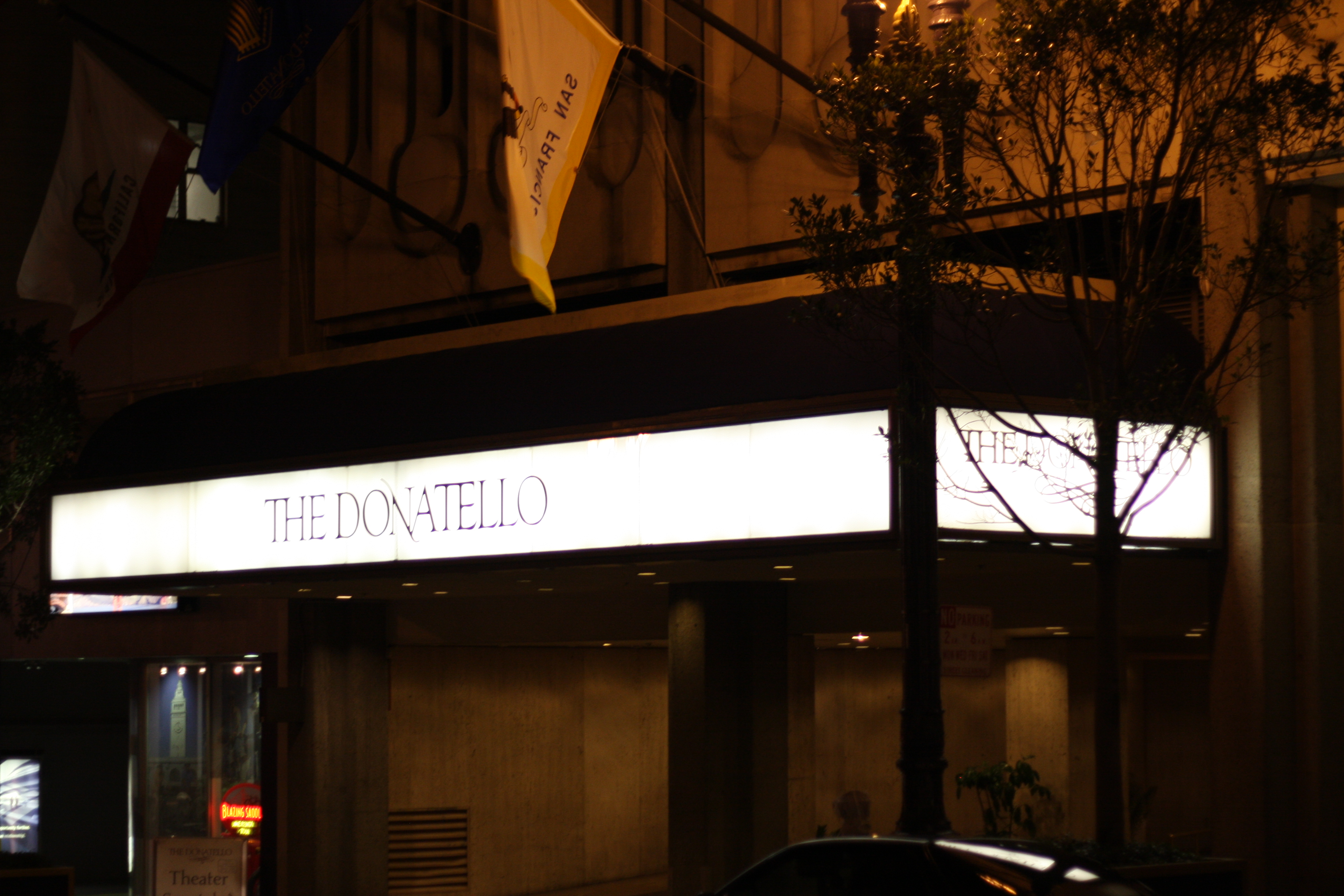 And I am back at the Donatello for the second time in a month! The first time was for GDC, and this time it was for fun. The rooms are nice and big and the location is perfect. Parking was also pretty cheap. I think it was like $18 a day?
[ 6 comments ]
( 427 views ) |
permalink
|
print article
|





( 3.1 / 175 )
---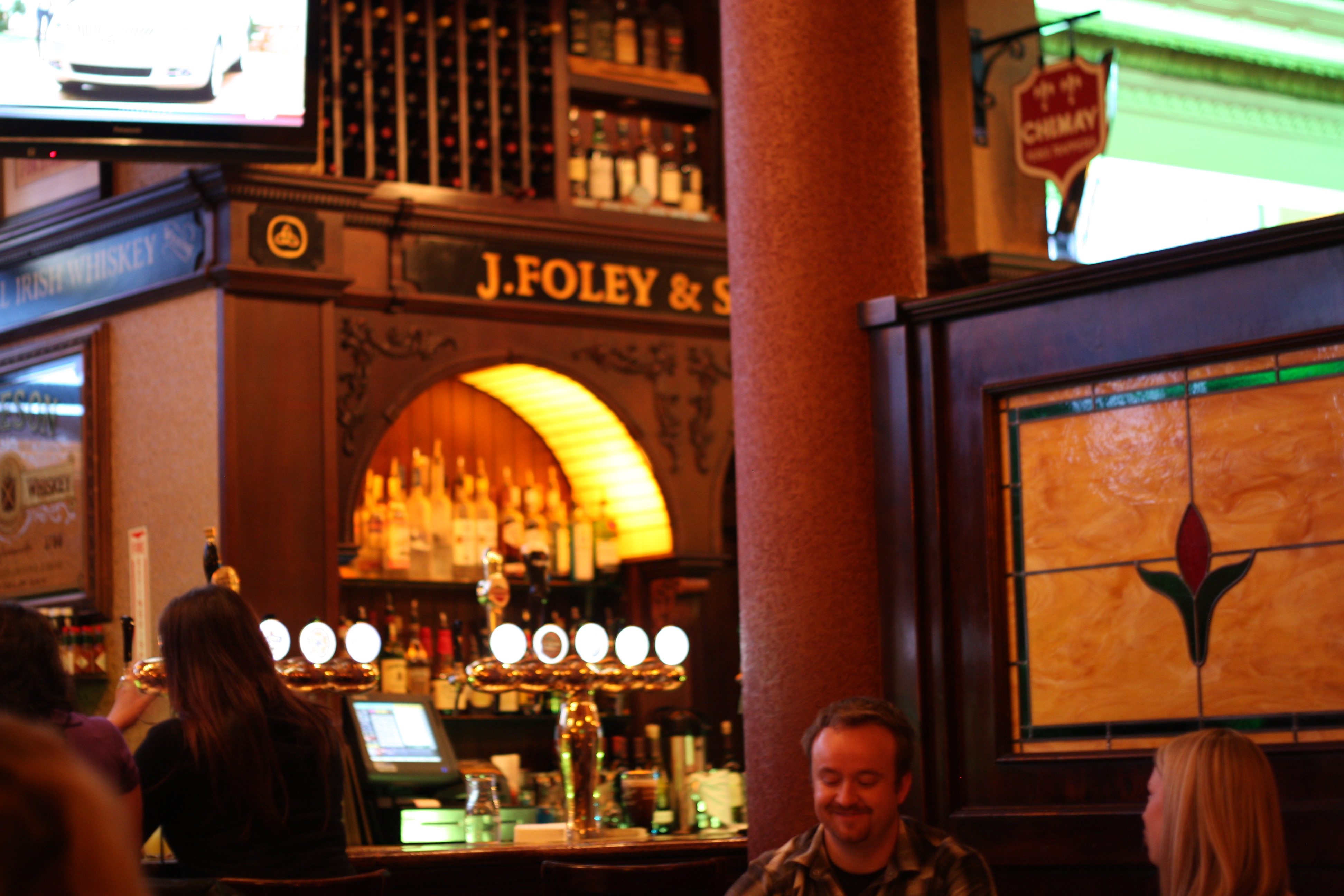 Finally we arrived in San Francisco! We had dinner here at John Foley's pub. I chose this place because I know a guy named John Foley! I had some kind of baked meat pie. Really tasty! It was within walking distance of our hotel, the Donatello.
[ 5 comments ]
( 159 views ) |
permalink
|
print article
|





( 3 / 175 )
---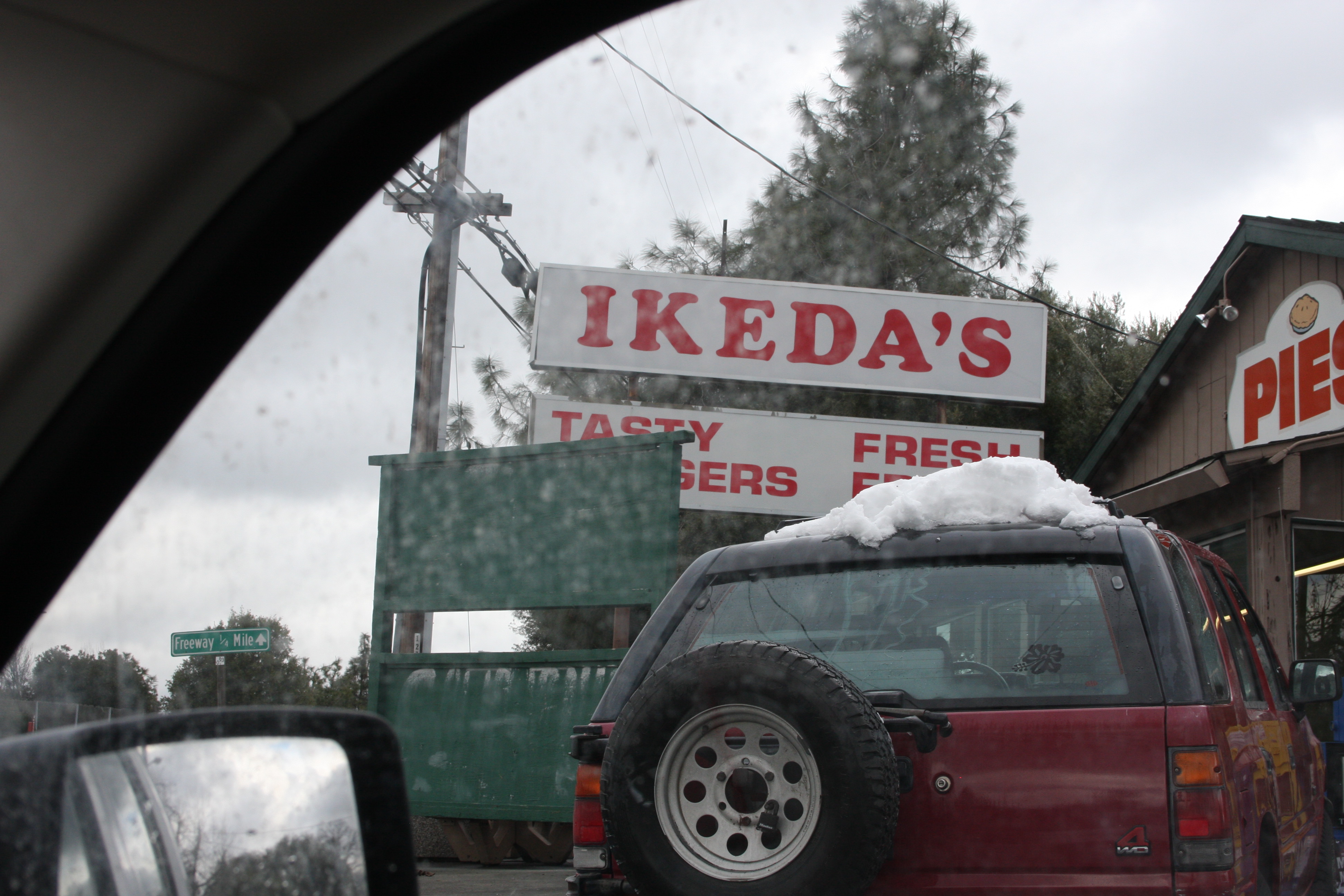 We have always passed by this place on the way to Sacramento/San Francisco, but have never stopped there. Serves your standard greasy food, I had a double cheese burger. They are known for their pies so I was forced to get a slice of blueberry. The cobbler looked better, but since blueberries are known to give you more brain power I went with that. It was OK. Nothing great.. Probably would have been better with ice cream!
[ 11 comments ]
( 190 views ) |
permalink
|
print article
|





( 3 / 181 )
---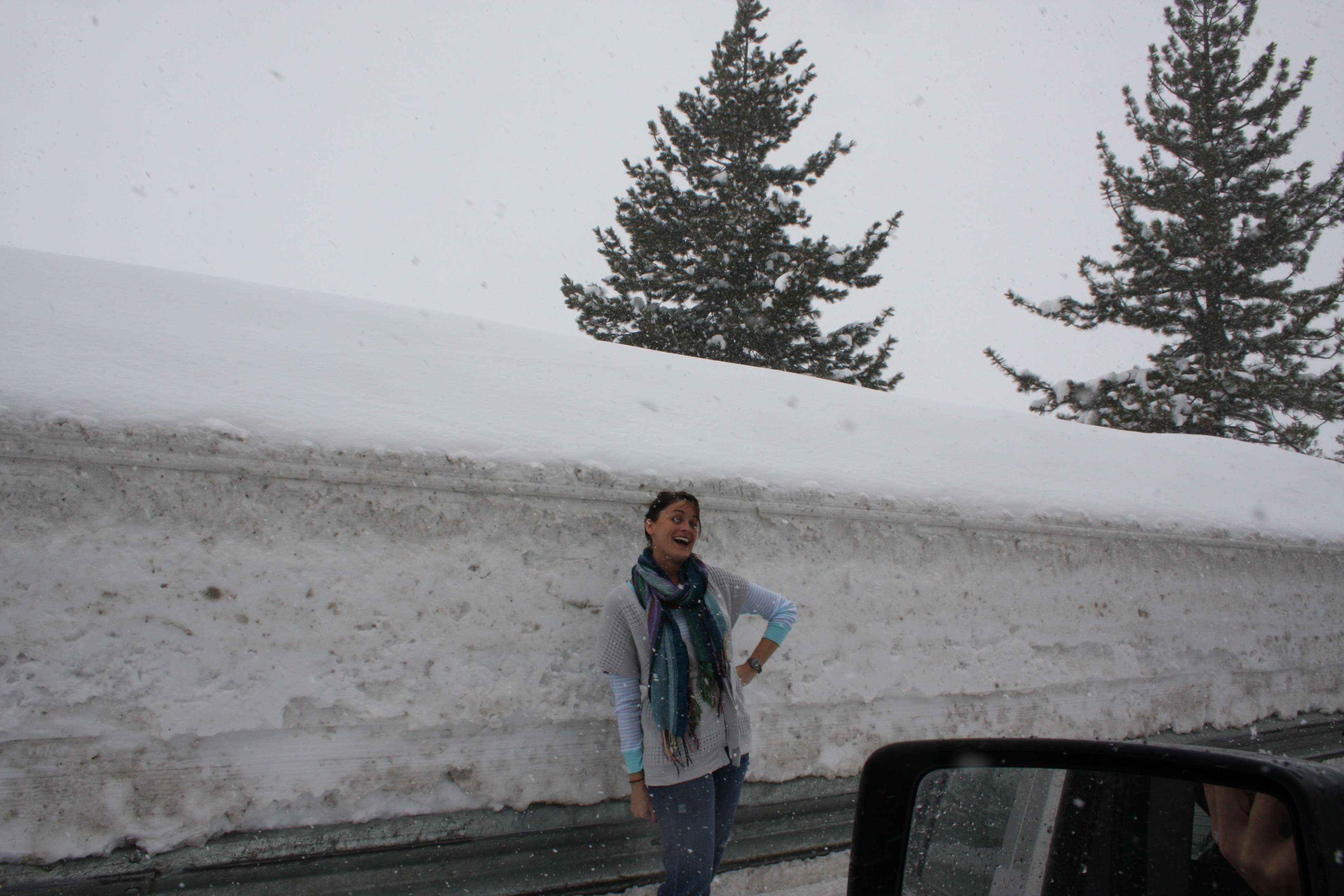 Once we got passed Truckee, CA, we had lots of stopping and a little bit of going. Holly is standing next to the snow drift here to show how deep it was. Sometimes people would try to bypass the stopped traffic by cruising on what remained of the shoulder. We saw one of them towing a u-haul and that guy crashed a few miles down the road. Good for him!
[ 7 comments ]
( 232 views ) |
permalink
|
print article
|





( 3.1 / 182 )
---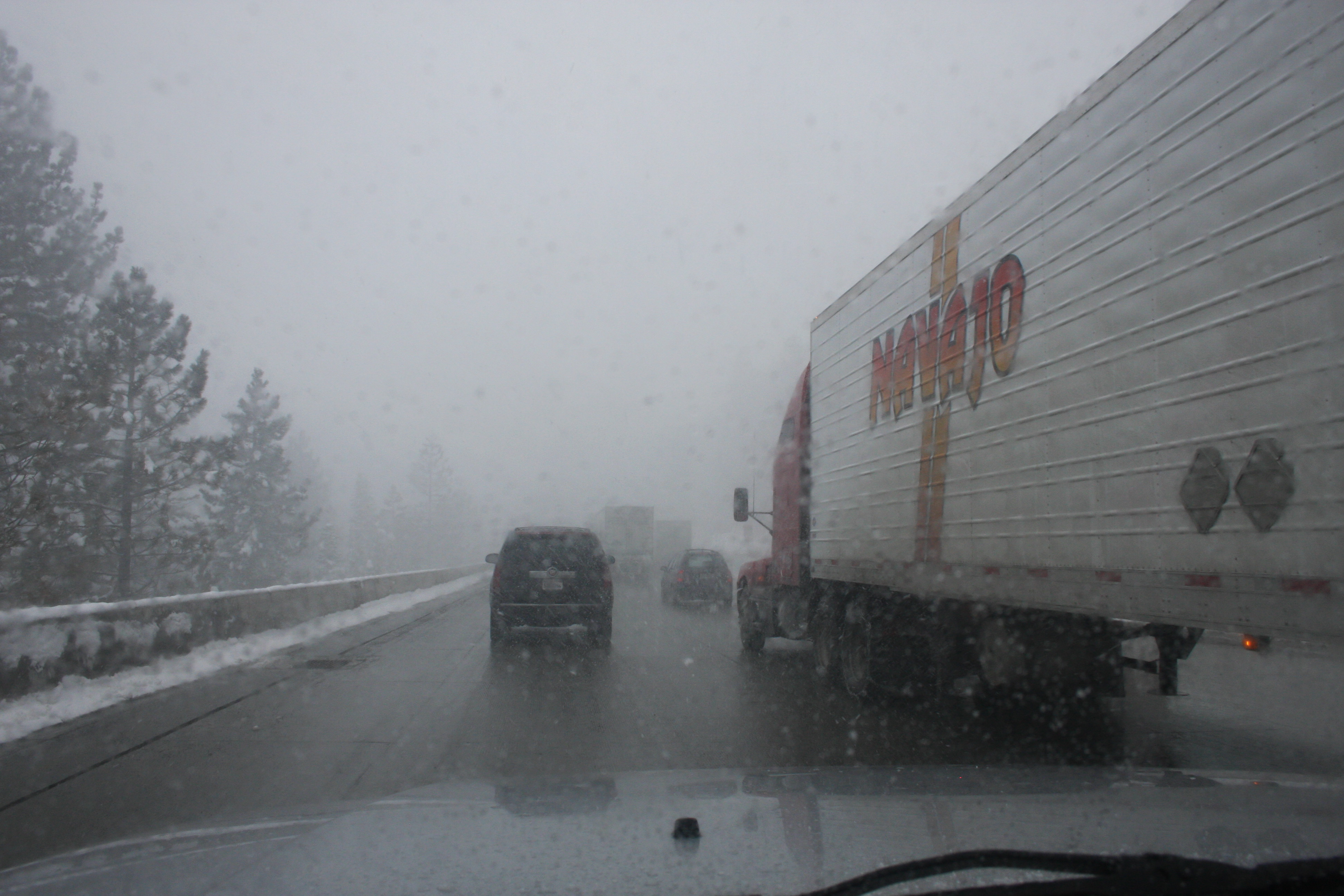 After a snowstorm that shut down the road, we left on monday instead of saturday. I-80 was still a mess with snow covered roads. I took this picture before I needed two hands on the wheel at all times!
[ 11 comments ]
( 898 views ) |
permalink
|
print article
|





( 2.9 / 178 )
---
<<First <Back | 14 | 15 | 16 | 17 | 18 | 19 | 20 | 21 | 22 | 23 | Next> Last>>