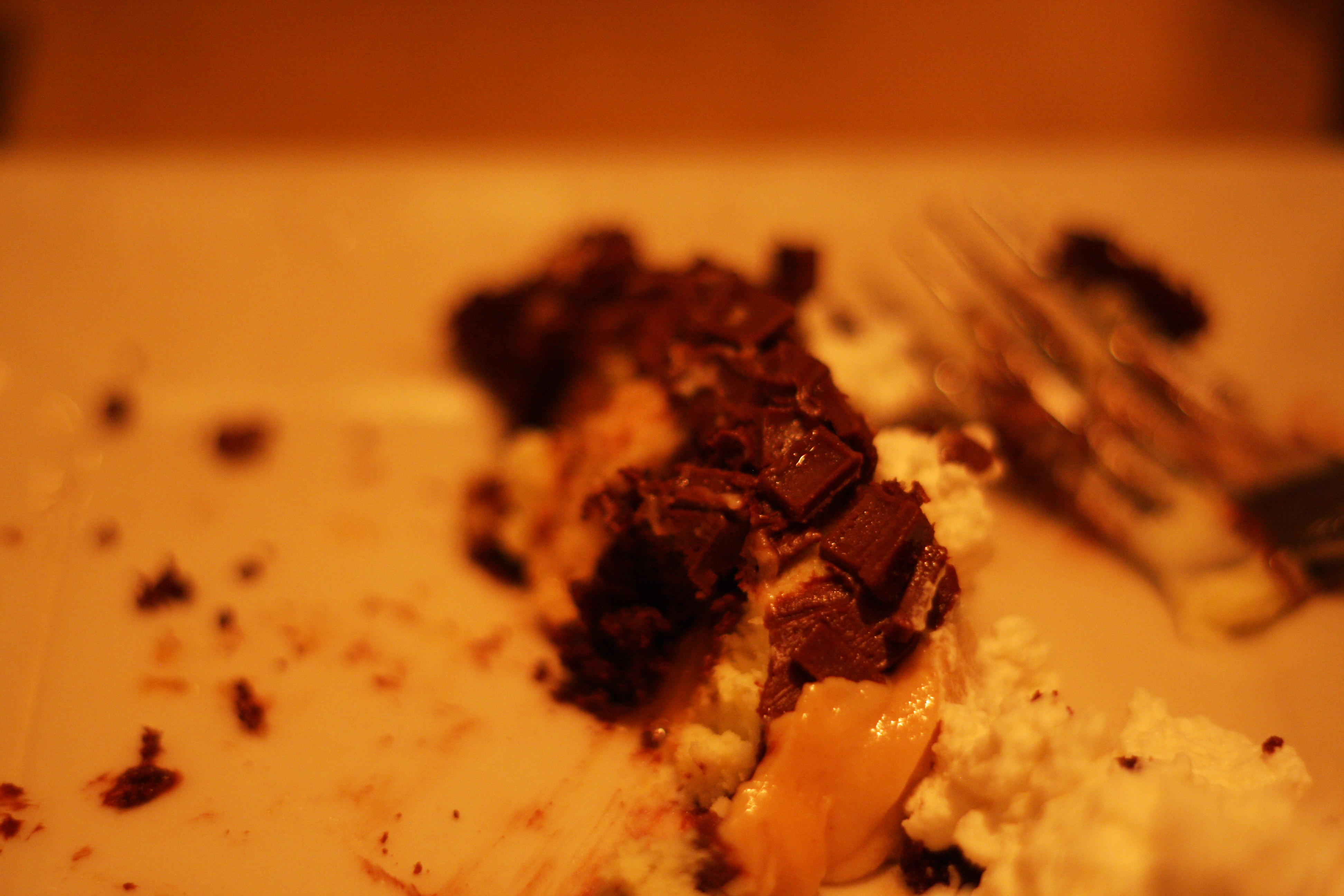 A bad picture, but this is what remains after eating a Reesees Peanut Butter Cup Chocolate Cheesecake. It was the best!
[ 13 comments ]
( 202 views ) |
permalink
|
print article
|





( 3 / 159 )
---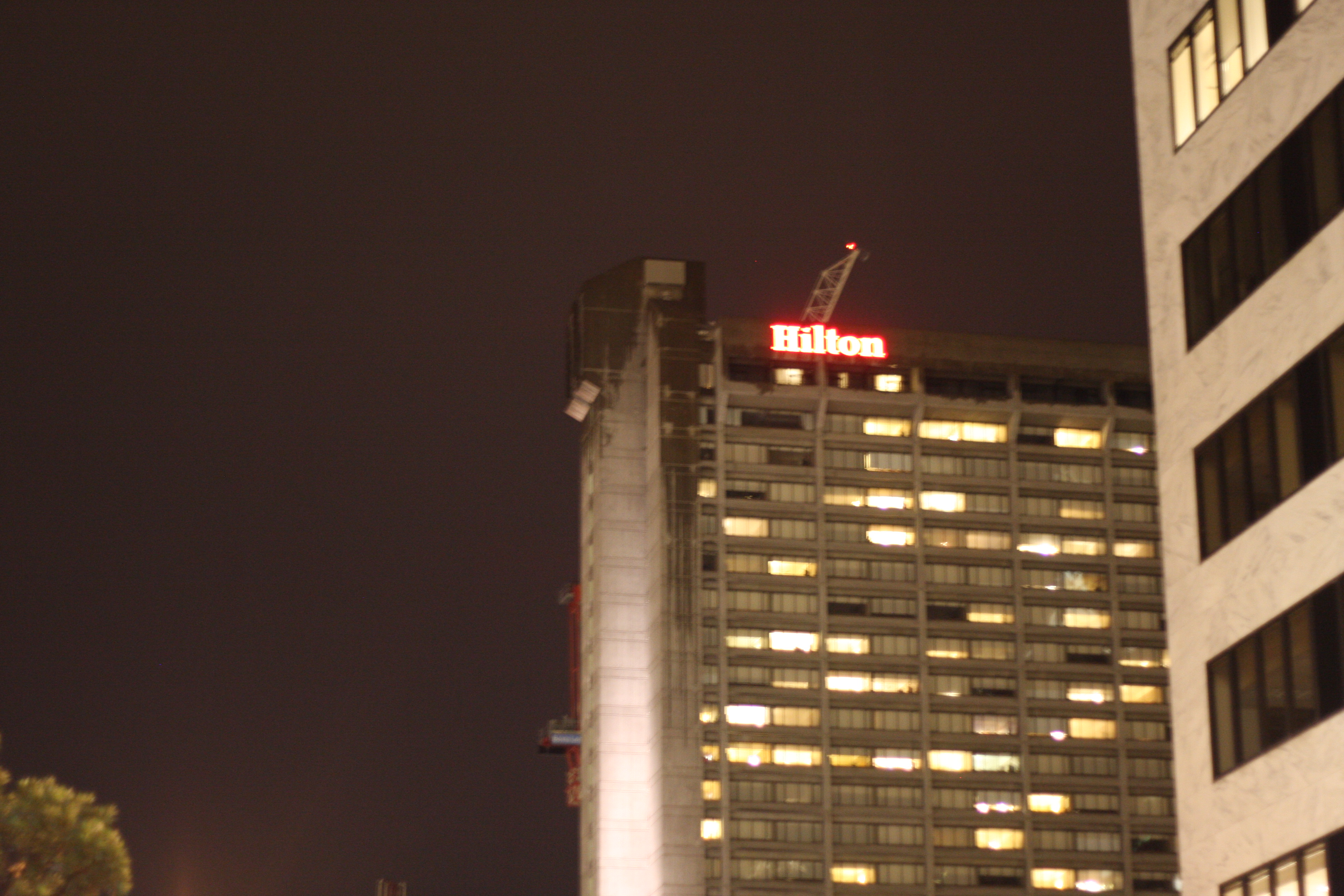 Another reason to come to San Francisco is to get a slice of Cheese Cake at the Cheese Cake Factory. This time we almost missed our chance due to a bunch of bums. A lady visiting from Palestine was lost in the city and surrounded by bums. One lady was screaming and spitting on everyone, and another bum was helpful but trying to get money for his maps. This lady did not speak any english and ended up at the wrong hilton. She was scared to death. So we escorted her to the correct hilton. In the process we were stalked by another tweaker who fortunately got on a bus. San francisco is nice, but the bums are out of control. It seems like there were less bums here than the last time but the bums that remained were scary, drug addicted tweaks and freaks.
[ 17 comments ]
( 429 views ) |
permalink
|
print article
|





( 3 / 162 )
---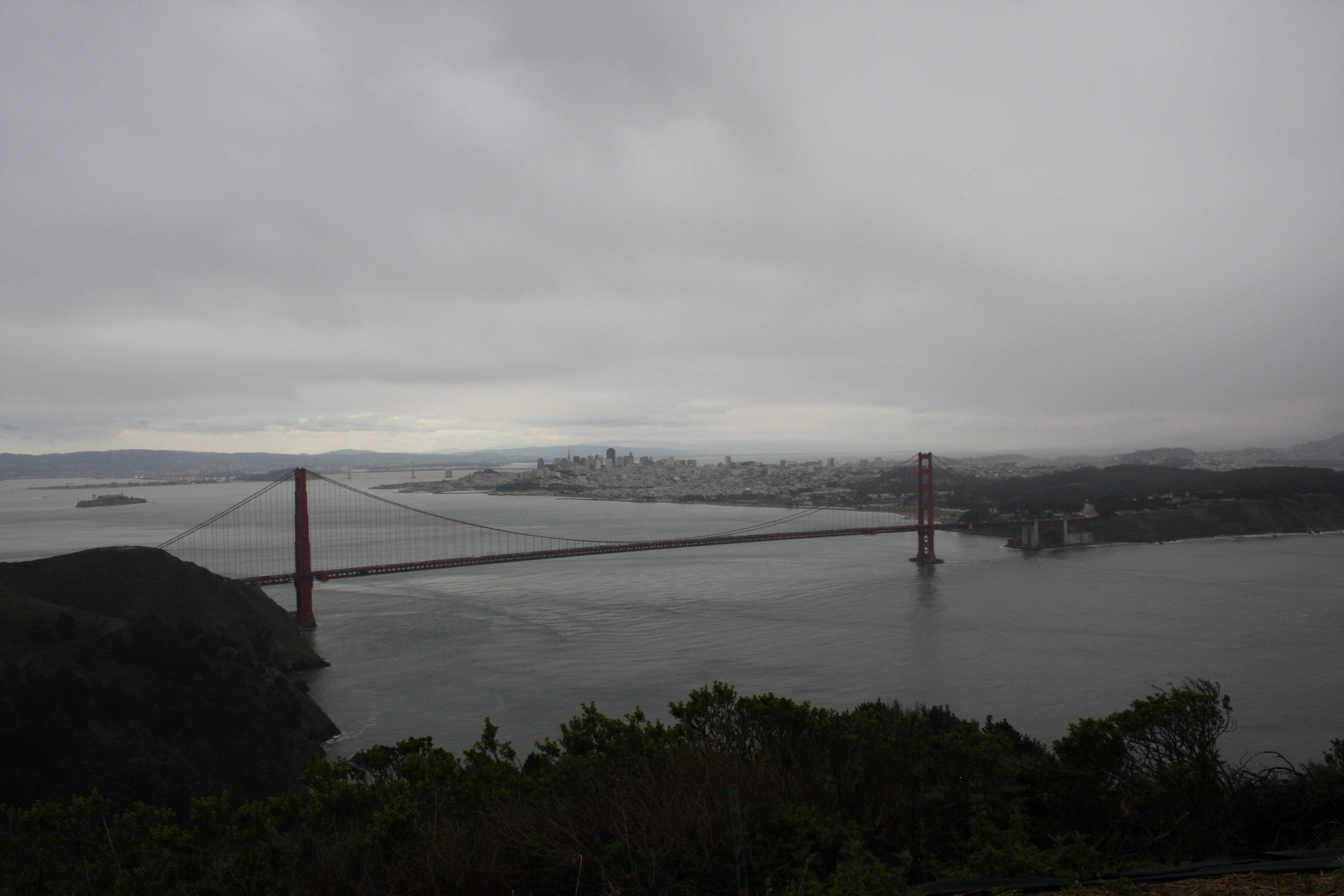 This is another great place to view the bridge. Take the second exit after the bridge, go under the 1 lane tunnel, and then wind your way up to the top. Last time we were here, they were filming a car commercial. This time it was a little rainy but no tv cameras blocking the road! Alcatraz can be seen out there as well
[ 22 comments ]
( 232 views ) |
permalink
|
print article
|





( 3.1 / 185 )
---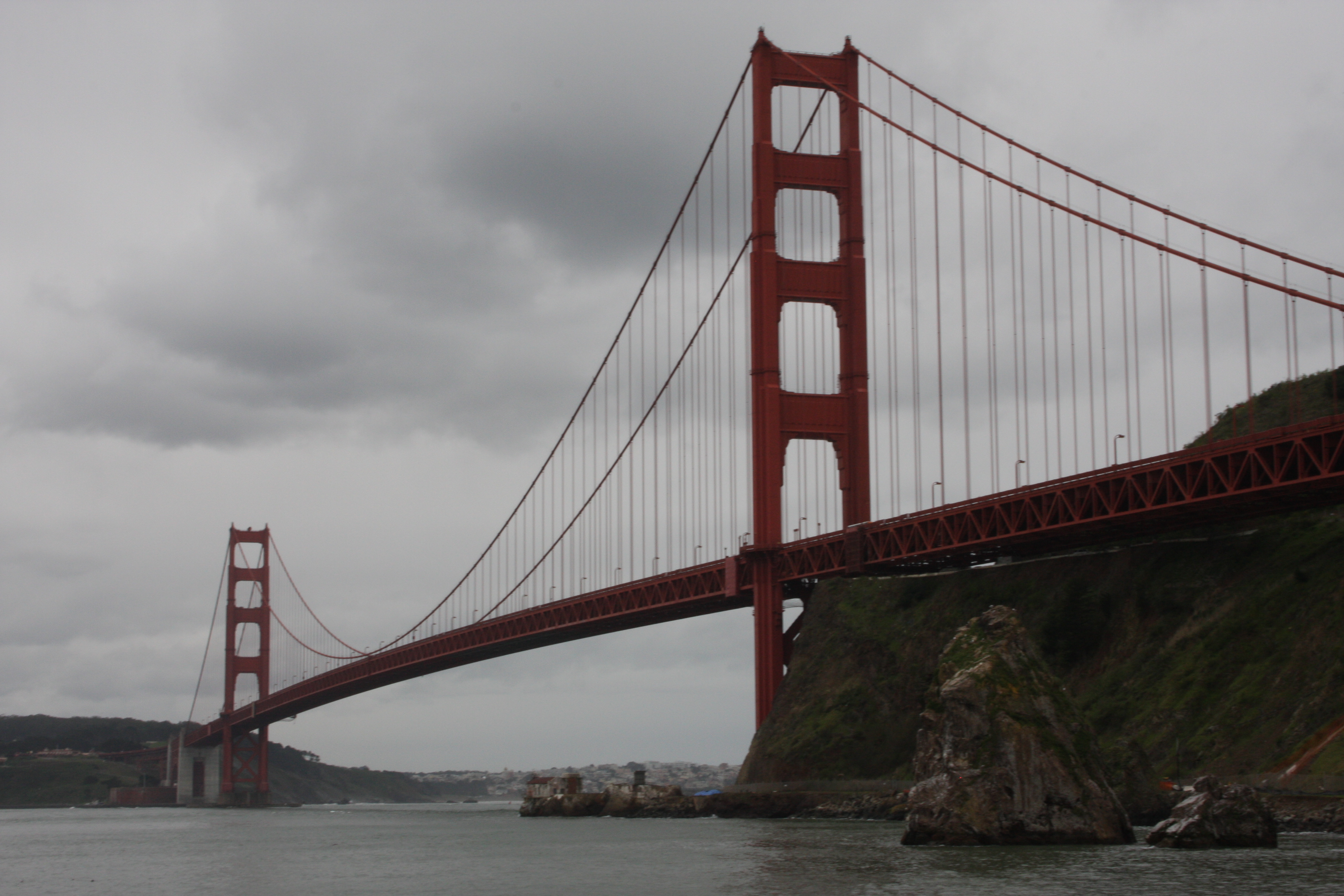 And here is the big reason to come to San Francisco - The Golden Gate Bridge. It is amazing that this bridge was built so long ago. It still looks great! If you drive out of the city and take the second exit, you can wind your way down here. I think it is some kind of military place. Much better views than the first exit, and much less people!
[ 13 comments ]
( 274 views ) |
permalink
|
print article
|





( 3 / 167 )
---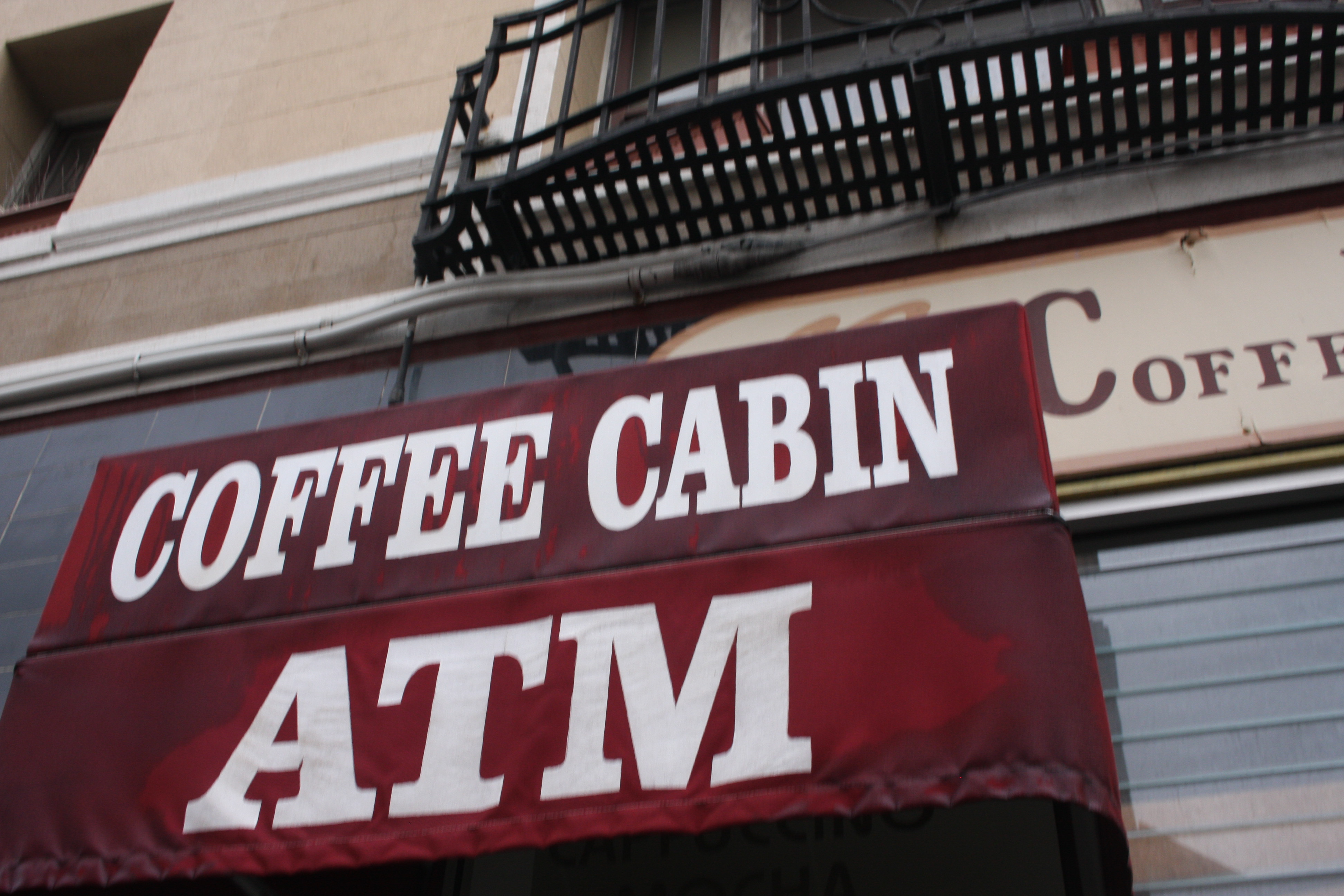 This was a nice little coffee shop between Za's Pizza and our place at the Donatello in San Francisco. Finding a bathroom in the city is difficult, and the rain didnt help my bladder pressure, but fortunately this place was there. After a mocha and a key to the bathroom we were once again on our way
[ 12 comments ]
( 437 views ) |
permalink
|
print article
|





( 3.1 / 167 )
---
<<First <Back | 12 | 13 | 14 | 15 | 16 | 17 | 18 | 19 | 20 | 21 | Next> Last>>